Fleet Product/Pricing
iButton Reader
$39.00
iButton can be used to provide access control, data collection or authorization. The readers are panel mounted probes pre-wired for easy installation.
iButton Fob
$15.00
Plastic Fobs for iButton reader and allows you to hang them on hooks, carry them on key chains, and easily hold them to insert into the readers. The iButton combination of a reader and fob can be configured for a multitude of applications such as: on site arrival notification, man down alert, event or POI creation, and much more.
OBD II Y-Adaptors
$30.00
This product is a Y splitter for a J1962 OBD vehicle adaptor. This cable can be used to connect 2 OBD tools to one vehicle at the same time. Leaving a port open for a technician to preform vehicle diagnostics. Also, allows the Text2Car device to be placed discretely behind the dash.
Momentary Switch
$19.00
This dash mounted switch allows a momentary connection to be made when pressed. Connected to an input from the Text2Car device, this option can be utilized in many different ways: send a notification, create an event or POI, etc.
Magnetic Contact Switch
$25.00
This sensor is essentially a reed switch, normally the reed is 'open' (no connection between the two wires). The other half is a magnet. When the magnet is less than 13mm (0.5") away, the reed switch closes. They're often used to detect when a door or drawer is open, which is why they have mounting tabs and screws. Units include double-sided foam tape or can be screw-mounted.
Electronic Enclosures
$29.00
6.63x4.68x2.37 inch flame retardant polycarbonate case. Sealed with a silicone rubber gasket for dust and IP67 moisture resistance. Case does not interfere with Cellular or GPS communications and can be painted with non-metallic paint for discrete mounting purposes.
12V 5A switching power supply
$24.95
Supply 12V DC up to 5 Amps, running from 110V or 220V power. The output connects to a 2.1mm DC plug or may be cut for direct-soldered applications. There's a green indicator light to let you know its working. UL approved!
Temperature Sensor
$48.00
Temperature sensor designed for use in wet conditions. Each temperature sensor has a unique code, which allows multiple sensors to function on the same connection. Thus, providing the monitoring of several sensors distributed over a large area. Applications that can benefit from this feature include: Grain storage, holding tanks, HVAC environmental controls, temperature monitoring systems inside buildings, equipment, or machinery, and process monitoring and control systems.
The unit has an operating temperature range of -55°C to +125°C and is accurate to +/-0.5°C over the range of -10°C to +85°C. In addition, the unit can derive power directly from the data line ("parasite power"), eliminating the need for an external power supply in most applications.
CALL US NOW
+1 306.979.8900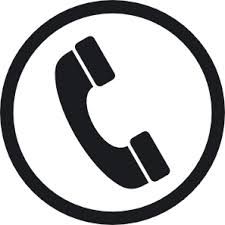 ---
Save Fuel
Prevent Unauthorized Use
Watch Your Entire Fleet
Reduce Vehicle Idling
Improve Maintenance
Get More Accurate Information
No long term commitments
Reduce Driver Speeding
Decrease Your Labour Costs
Improve Your Productivity
Enhance Customer Service
Get Alerted