---
Event Based GPS Tracking
Accurate information at your fingertips.
Turn by turn event notification provides you a more precise look at your vehicles locations in comparison to traditional time based tracking.
Geo-Zones and POI
Create your own points of interest.
Focus on whats important and let our system notify you when units enter or exit important locations.
Speed and Idle Time Tracking
Eliminate needless idling.
Take the worry out of knowing how your units are being used in the field while reducing costs and increasing efficiency.
Location History / Live Maps
Increase Accountability
With access to our location history mapping you can get a true picture of a vehicles activity over the devices recorded history.
Fleet Management
Multi User Access
Assign vehicles to an unlimited amount of groups, assign groups to an unlimited amount of managers.
Maintenance Schedules
Automated Notification
Let our system remind you when your vehicles or equipment are due for maintenance.
Asset Tracking
Monitor more than just vehicles.
Track your assets from the same system as your fleet. Get real time notices of asset movement or daily updates on their locations.
Prebuilt and Custom Reporting
Have control of your data.
With a vast library of pre-built reports, dynamic reporting tools, dashboards and custom report building options; you will never have to guess again.
Why our customers invest in GPS tracking
Latest 4G Technology
Backed by exceptional customer service.
Save Fuel
Eliminate unnecessary miles driven during both authorized work time and unauthorized non-working time.
Reduce Driver Speeding
Speeding increases fuel consumption and risk. Eliminate unsafe driving and improve your public image.
Reduce Vehicle Idling
Idling wastes fuel. Monitor idling and reduce excessive idling by your drivers.
Improve Maintenance
Increase your gas mileage, set up notifications for oil changes, belt tightening, etc. Your vehicles deliver the best mileage when they operate in peak condition.
Get Alerted
Know whats happening right when it happens. Fleet tracking supports many pre-set activity alerts, and archives driver activity for 3 months.
Watch Your Entire Fleet
Seeing is believing. Monitor driver behaviour and control how you use your fleet. Trust, but verify.
Prevent Unauthorized Use
Tracking helps to eliminate this problem at the source. Save money and eliminate false accusations.
Decrease Your Labour Costs
Time is money. Get accurate records of driver hours and eliminate manual time-sheets.
Improve Your Productivity
Get more work during the work hours.
Enhance Customer Service
Fleet visibility makes servicing customers easier and provides the tools to inform your customers while they are on the phone. Know who to send, where they are, and when they arrive.
Get Safer And More Accurate Vehicle Information
Drivers shouldn't be talking on the phone while driving, driver may not be providing you the most factual or accurate information.
CALL US NOW
+1 306.979.8900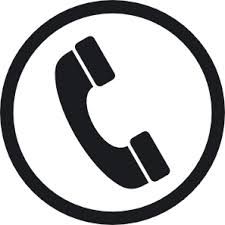 ---
Save Fuel
Prevent Unauthorized Use
Watch Your Entire Fleet
Reduce Vehicle Idling
Improve Maintenance
Get More Accurate Information
No long term commitments
Reduce Driver Speeding
Decrease Your Labour Costs
Improve Your Productivity
Enhance Customer Service
Get Alerted
Order Now